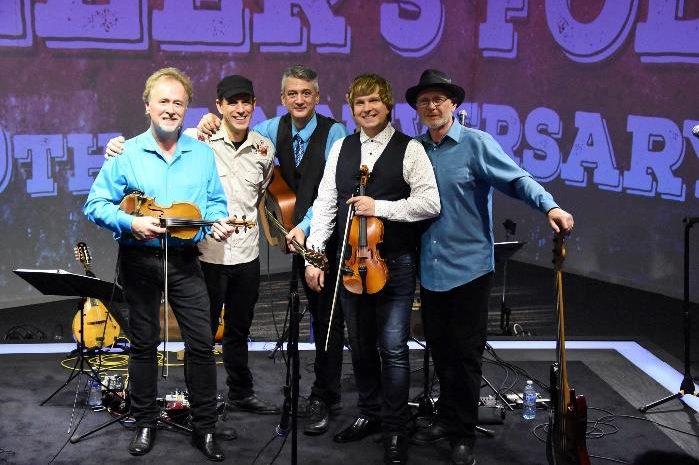 20TH ANNIVERSARY CONCERT
Special airing for the month of March. Happy St. Patrick's Day!
BUY NOW
To celebrate the group's 20th year, Tiller's Folly has partnered with Hubcast Media Productions to produce a made-for-television special AND DVD.
Recorded live on November 3rd, 2017 at Hubcast Studios with an intimate group of friends in attendance, Bruce Coughlan (guitar & vocals), Laurence Knight (bass & vocals) and Nolan Murray (fiddle, mandolin & mandocaster) performed music from their nine albums.
On hand to help mark the occasion, the trio was joined on stage by Tiller's alumni Mike Sanyshyn (fiddle, mandolin & vocals) and Eric Reed (electric guitar, mandolin & vocals).
HUBCAST MEDIA Creating Community Through Content
Using state-of-the-art technology, Hubcast Media hosts a world-class production facility and multi-talented crew dedicated to creating compelling and innovative content.